Regardless of what you have heard, we are here every Friday at Club Rain under new management featuring:
DJ's Dante's Prayer and DoomDance

We play everything from 80's underground retro to indy and electro!

Here is a streaming radio station to let you know what we are all about:

http://doomdance.com/streamcast/start/deadwire/


....

THIS FRIDAY!!!!
PLEASE REPOST!!!




On Friday August 28th we will be giving away Depeche Mode tickets and playing all your Depeche Mode Requests all night long!!!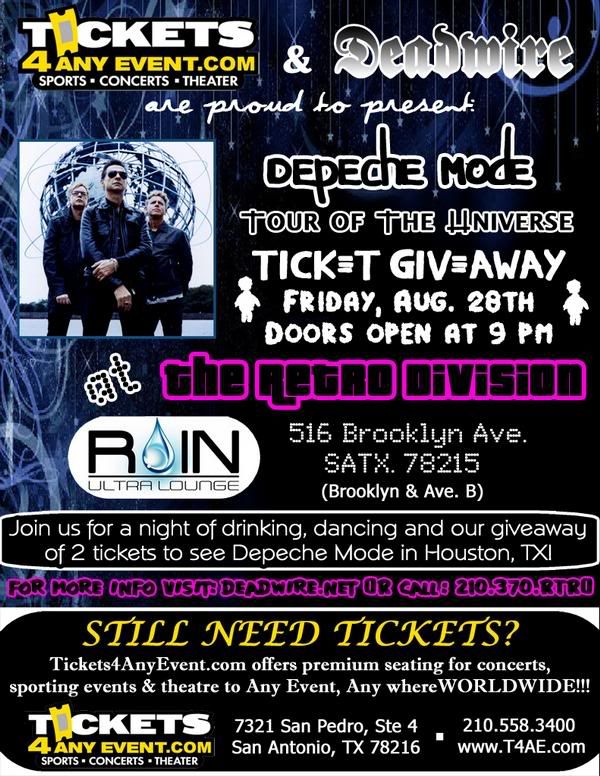 Need helping finding the place...
http://www.mapquest.com/maps?city=San+Antonio&state=TX&address=516+Brooklyn+Ave